On the Level Productions
On the Level Productions is a boutique film production company with offices in Auckland and Bethells Beach, New Zealand. We love to unearth and tell stories about people and situations that otherwise might not get noticed. We have an international approach to production and storytelling, a passion for moving image, a sense of humour when in a tight spot and the desire to get into tight spots in service of a great film!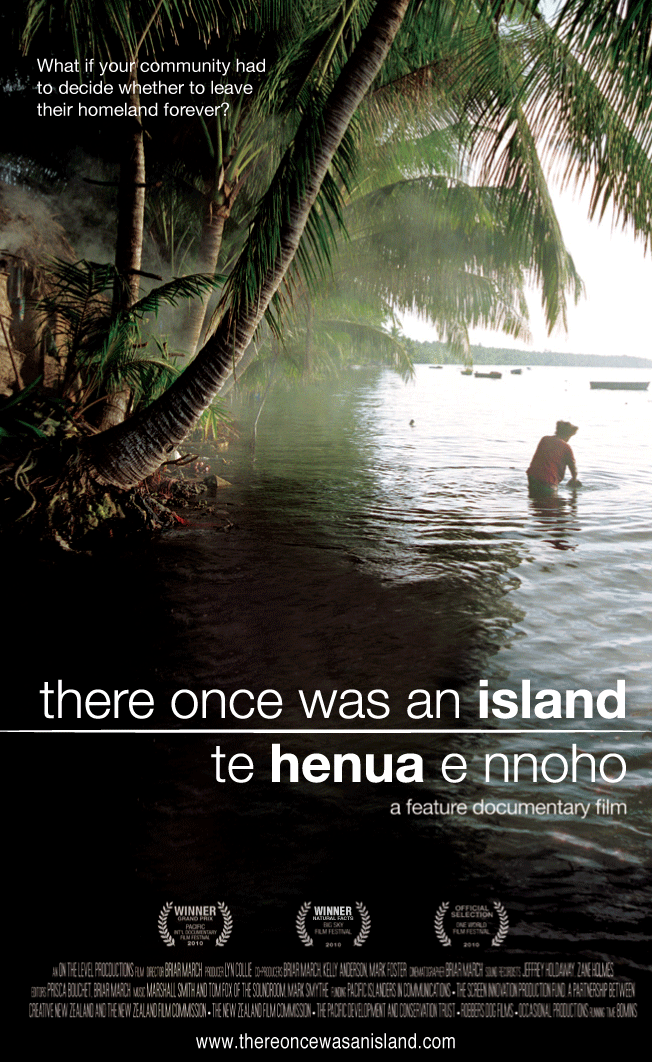 80 min FEATURE DOCUMENTARY 2010
The impact of climate change forces three Pacific islanders to consider leaving their homeland and culture forever
What if your community had to decide whether to leave their homeland forever and there was no help available? This is the reality for the culturally unique Polynesian community of Takuu, a tiny low-lying atoll in the South Western Pacific. As a terrifying tidal flood rips through their already damaged home, the Takuu community experiences the devastating effects of climate change first hand. In this verite-style film, three intrepid characters Telo, Endar and Satty, allow us into their lives and their culture and show us first hand the human impact of an environmental crisis. Two scientists, oceanographer John Hunter and geomorphologist Scott Smithers, investigate the situation with our characters and consider the impact of climate change on communities without access to resources or support. Intimate observational scenes allow Teloo, Endar and Satty to take us on their personal journeys as they consider whether to move to an uncertain future in Bougainville or to stay on Takuu and fight for a different, but equally uncertain, outcome.
This film gives a human face to the direct impacts of climate change in the Pacific, challenging audiences everywhere to consider their own relationship to the earth and the other people on it.
Briar March
Director/Editor/Cinematographer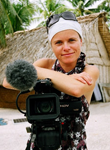 Fascinated by polarizing and colourful subject matter, and angered by environmental and human rights issues, director Briar March's films are diverse, but grounded in a passionate desire to communicate. There Once was an Island: Te Henua e Nnoho, Briar's current project, is an award-winning feature documentary on climate change.
In her previous TV-hour documentary, Allie Eagle and Me, Briar appears on-screen questioning veteran artist Allie Eagle on her astonishing journey from lesbian separatism to celibate Christianity. In addition to her own filmmaking, Briar has directed music videos, magazine shows, and commercials and has a production company with Lyn Collie, On the Level Productions. She has been a recipient of the SPADA New Filmmaker of the Year and shared the Qantas Best Editing Documentary/Factual Award and is currently completing an MFA at Stanford University in California.
Lyn Collie
Producer/Director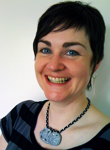 Lyn is a producer and director with a passion for capturing reality with purpose. She divides her time between feature documentaries at On the Level Productions, production for education at the University of Auckland Business School and web video at Craft Media Workshop. Lyn produced multi-award-winning There Once was an Island (2010) and co-produced Crossing Rachmaninoff (2015). She has been involved with multiple documentaries by fantastic female directors including Annie Goldson, Briar March and Monica De Alwis. Lyn is currently developing two documentary features to direct, one of which examines the fandom of Benedict Cumberbatch in all its unfettered glory. She has a background in Anthropology and Film Studies and isn't afraid to use big words at dinner parties.